If you want to install Ubuntu alongside Windows first you need to create a unallocated space, this you can do from inside Windows using Disk Management tool, then load Ubuntu and choose "install along side windows 10", and finally choose to install it on the new partition.
Once done, To select Ubuntu when you have Windows 10 and Linux installed simply choose it from the Grub menu, you will see this menu everytime the computer will restart.
For a detailed toturial on how to install Ubuntu see here:
Step:1) Login into your Windows 10 system. Once done, we need to open Disk Management Console. To open Disk Management console, open run prompt (by pressing Windows Key + R or by typing 'run' in search bar) & type 'diskmgmt.msc'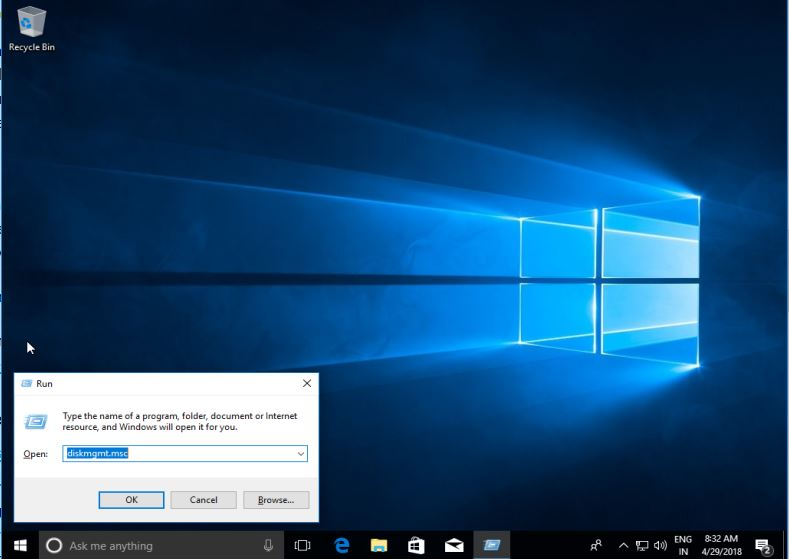 Step:2) We need to free up some space from our HDD, we will do it by shrinking the volume that has some free space. Select the partition with some free space (at least 25 Gb), right click & select 'Shrink Volume'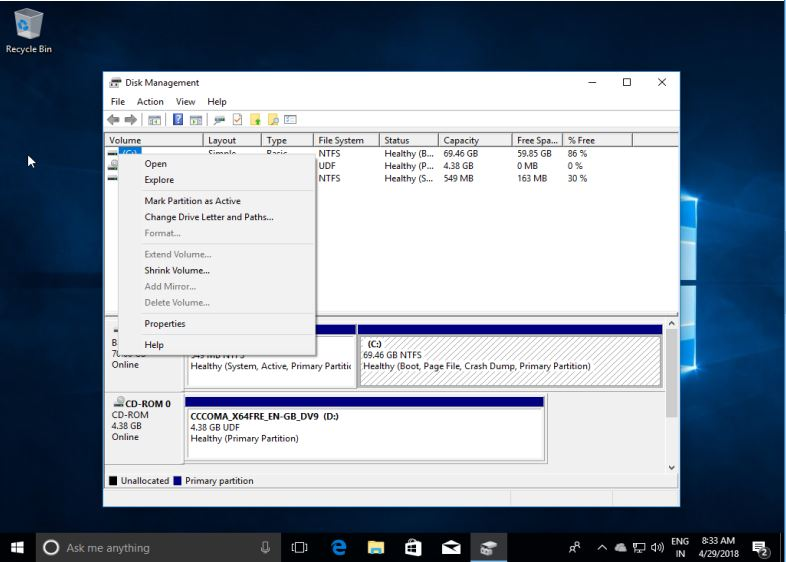 Step:3) On next screen, select the amount you want to shrink and press 'Shrink'. For our tutorial, we will be using 40 GB.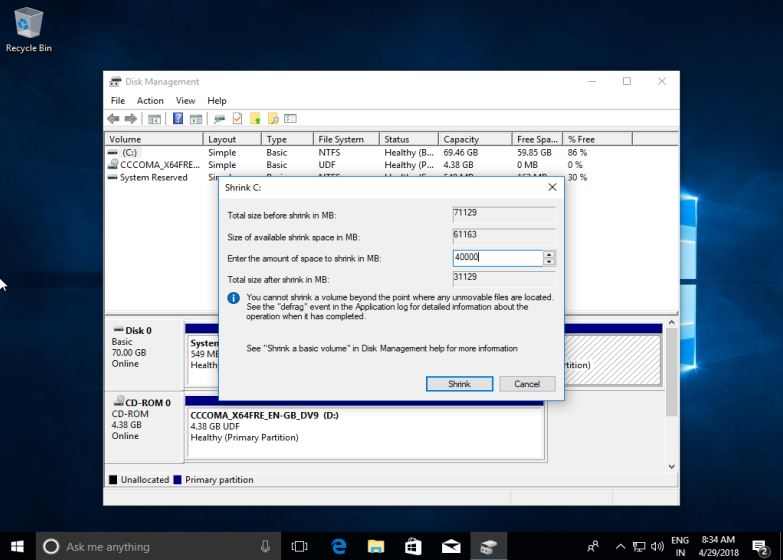 Step:4) As shown is the screenshot below, we now have 40 GB of unallocated space that will be used for Ubuntu 18.04 installation.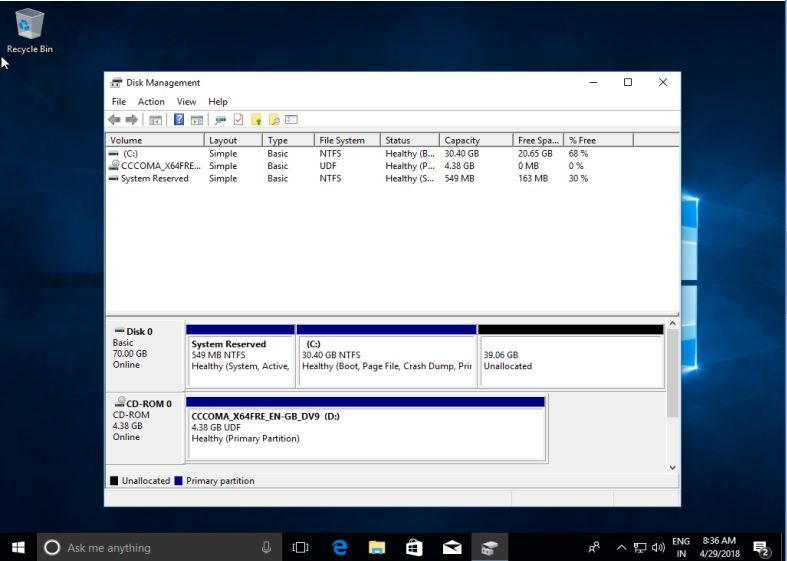 Step:5) Next step is to shutdown your system & insert a bootable USB or a Live DVD for Ubuntu 18.04 onto the system & than boot the system into the Ubuntu image.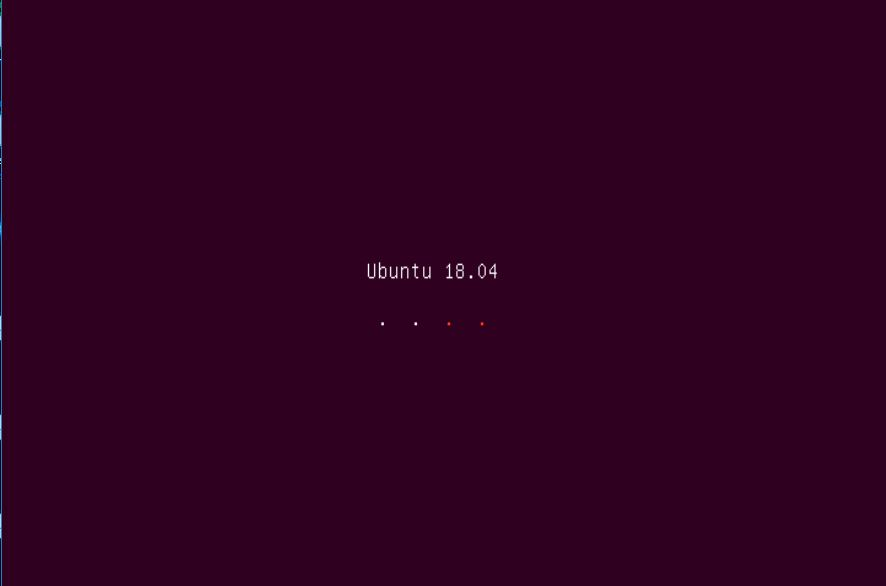 Step:6) Once the Ubuntu image has been booted up, we should see the following options. Select 'Install Ubuntu'.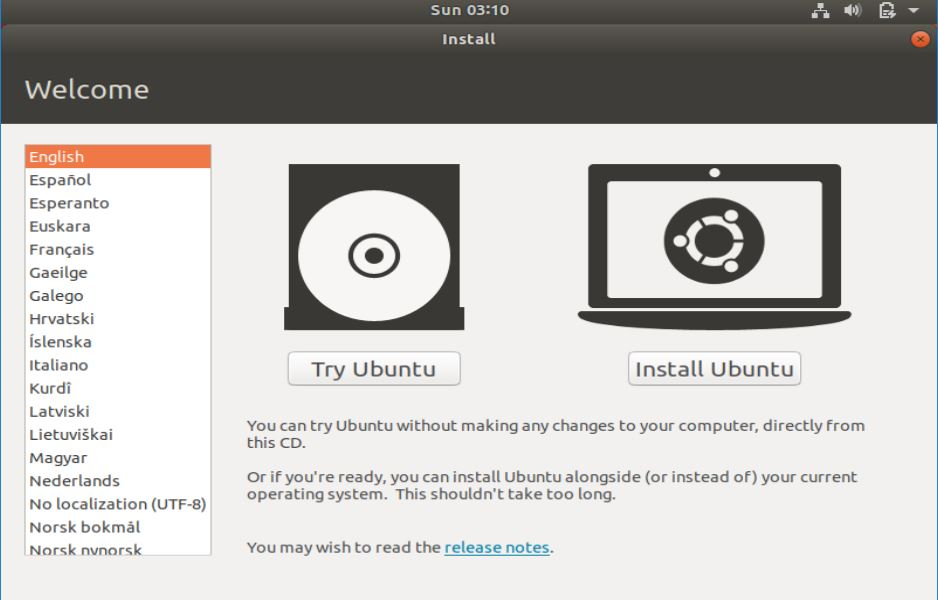 Step:7) On next screen, we will be asked for 'Keyboard Layout', I am leaving it at default, modify it as per your needs & press Continue.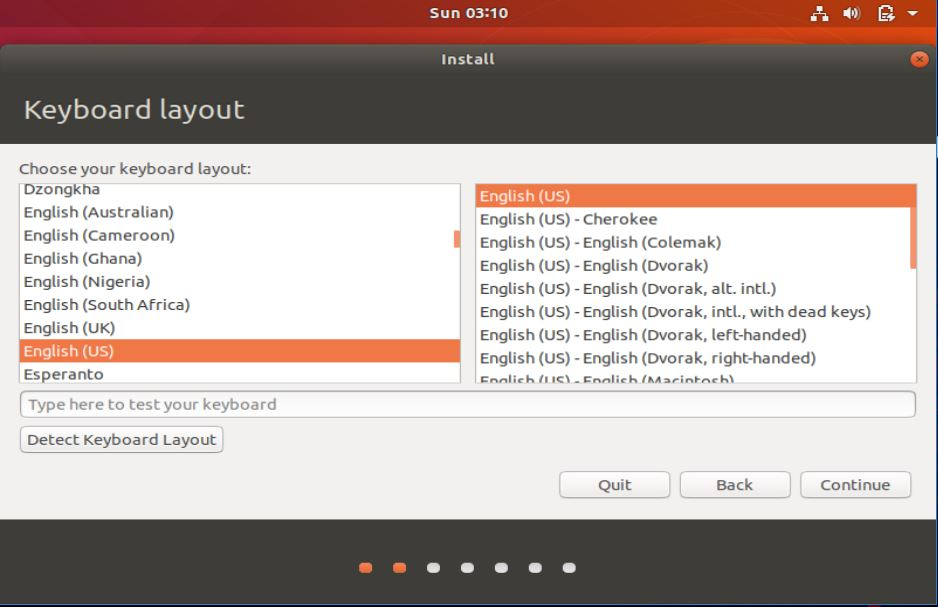 Step:8) On the next screen we are introduced to a little change, we have an extra option to select what apps we need to install on our system & we can either select Normal installation with all the default applications or we can also select Minimal Installation with only a web browser & some basic utilities. Select the option, you see fit & press Continue.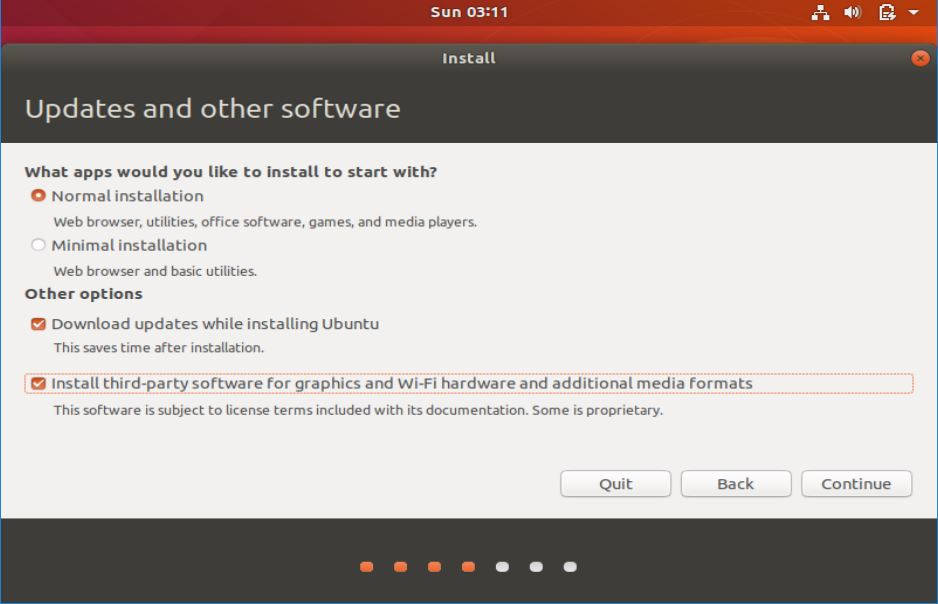 Step:9) On the next screen, we will select the installation type. Since we are dual booting with Window 10, we will select the first option 'Install Ubuntu alongside Windows 10′, rest options can be choosen when we are installing Ubuntu afresh.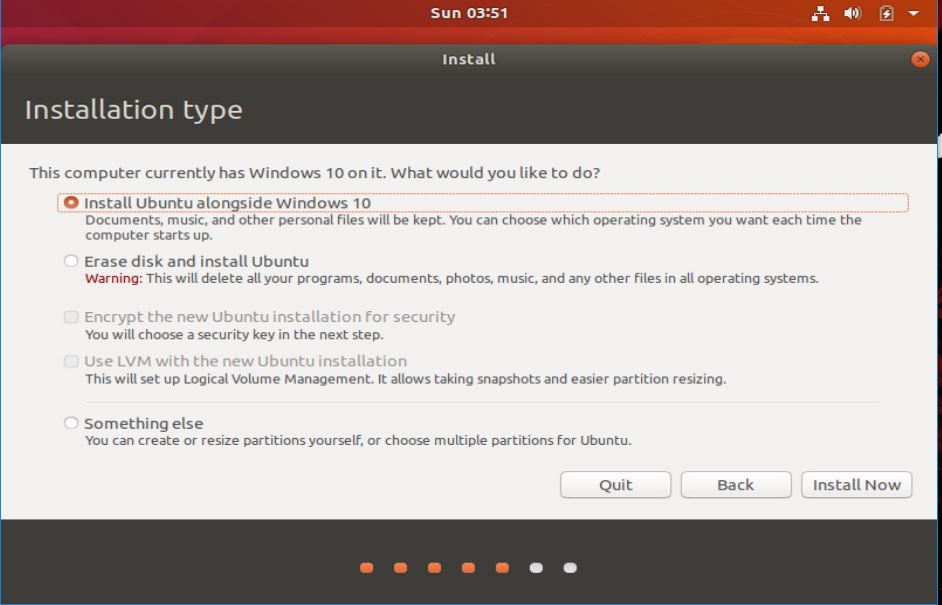 Step:10) On the following screen, press 'Write changes to disk' to proceed further with the installation.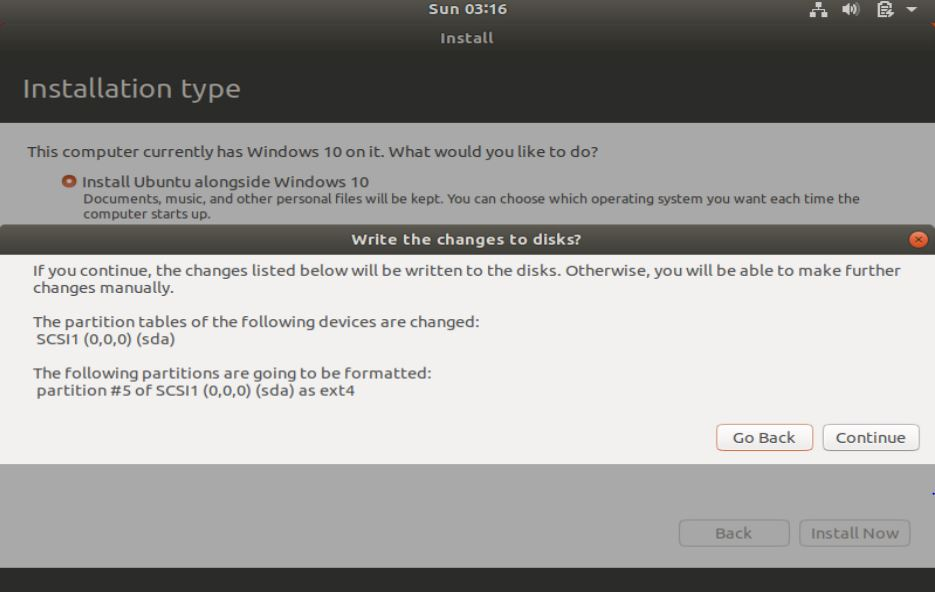 Step:11) Now we would be asked about our Geographical location, select your country & proceed by clicking on the Continue button.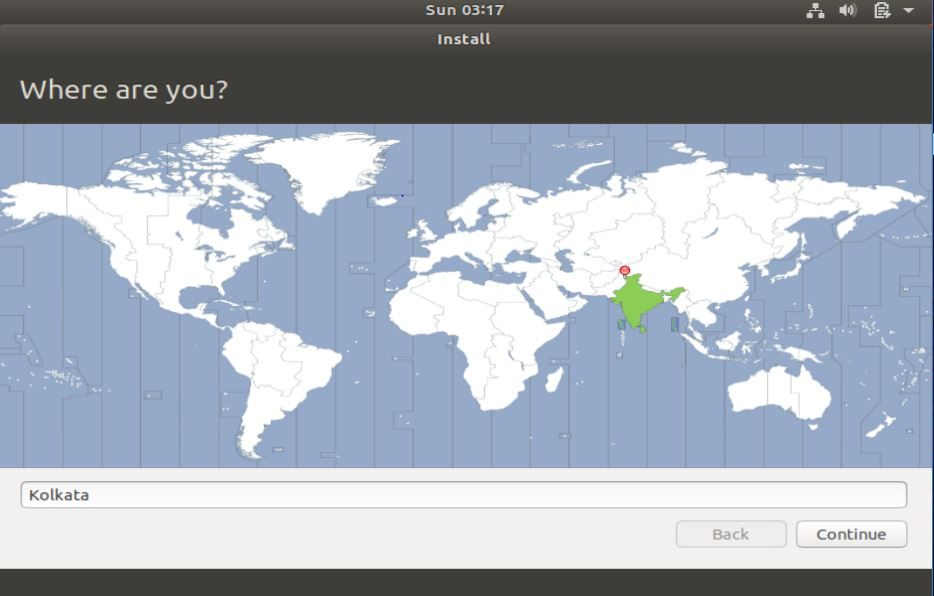 Step:12) Now comes the part of installation, where we need to create information about our User, our computer name & password etc. Enter all the requested information & once done, press Continue.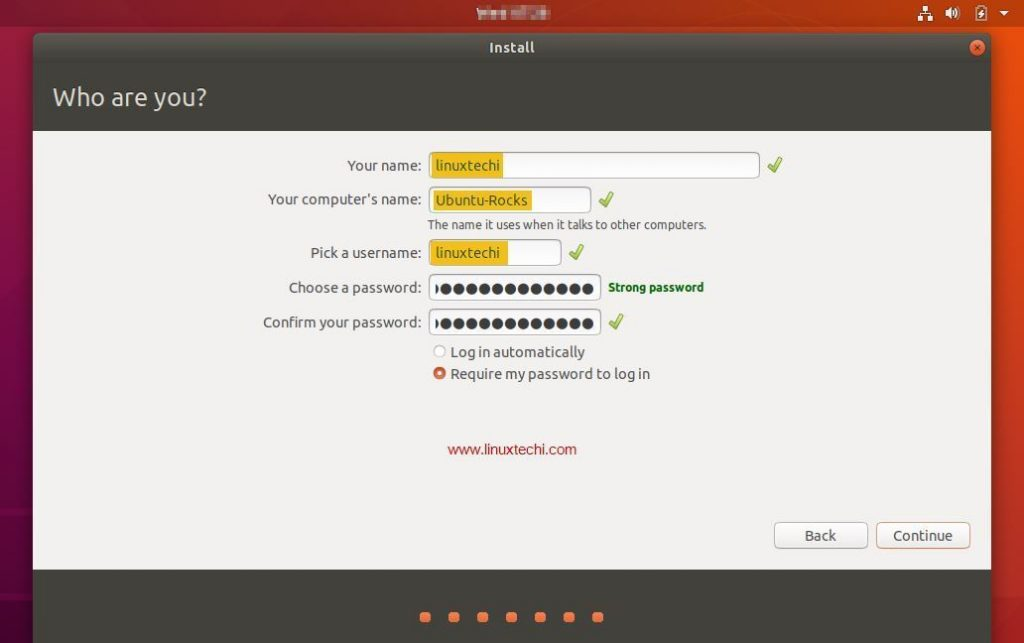 Step:13) We have now entered all the needed information, Ubuntu will now proceed with the installation & depending on the allocated system resources it can take anywhere between 5 to 20 mins.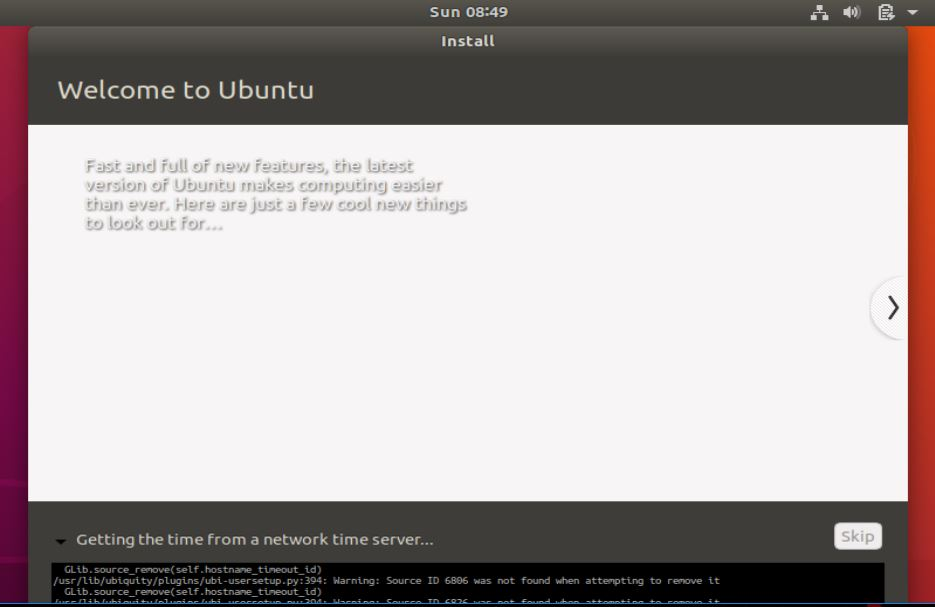 Step:14) Once the installation has been completed, we will be asked to restart our system. Press on 'Restart Now'. Also remove the installation media from system before restarting the system.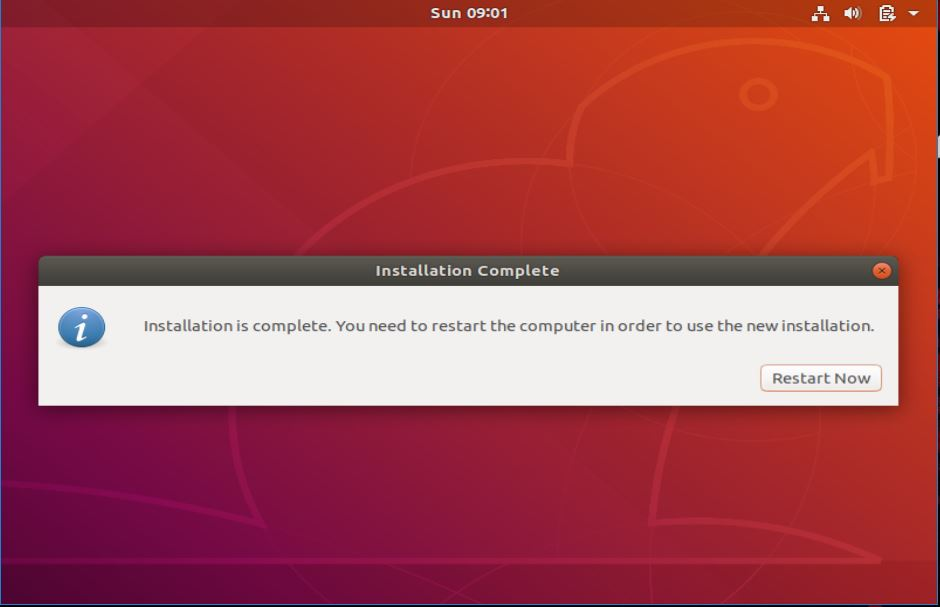 Step:15) Now when the system is restarted, we will see the following boot menu first. Here we can either opt to login to Ubuntu by selecting the first option or we can also boot into Windows 10 by selecting the last option. We will boot into Ubuntu.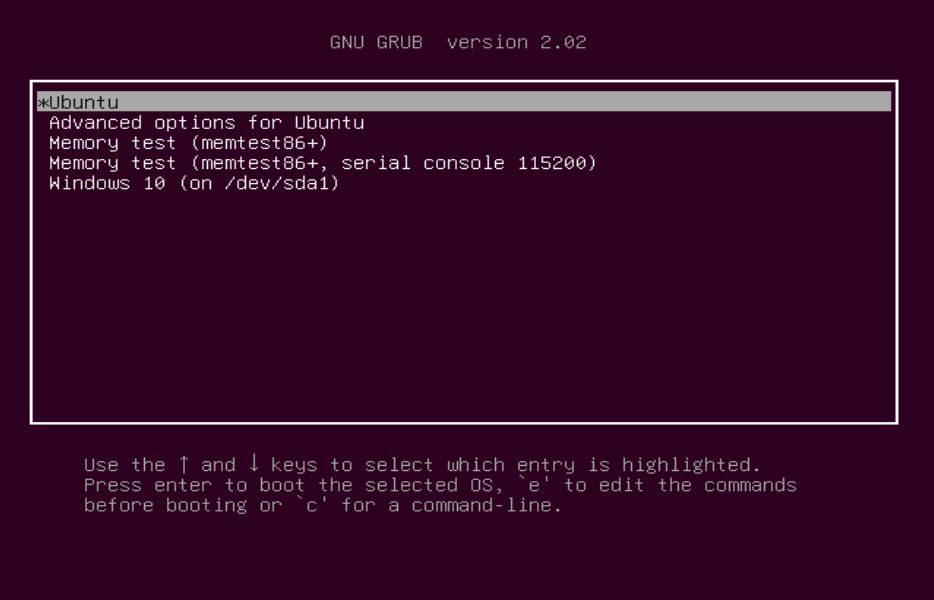 Step:16) Now after completing the bootup process, we will see the login screen. Select the created user & enter the password to login.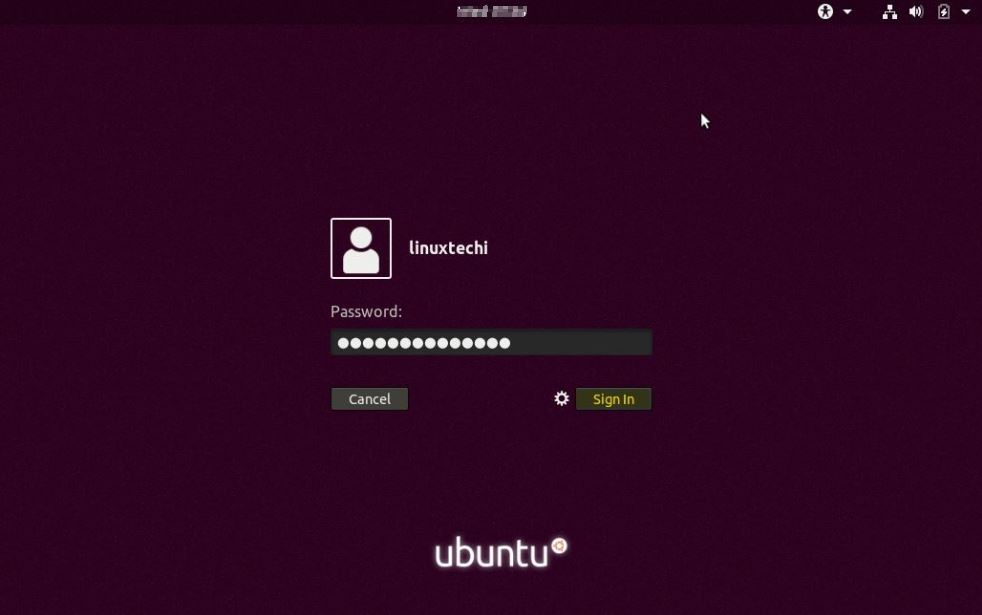 You have successfully installed Ubuntu along with Windows 10 & can now use both the operating systems without an issue.
If you still having trouble booting from the USB please contact us via this page, or by email: info@linuxartists.com